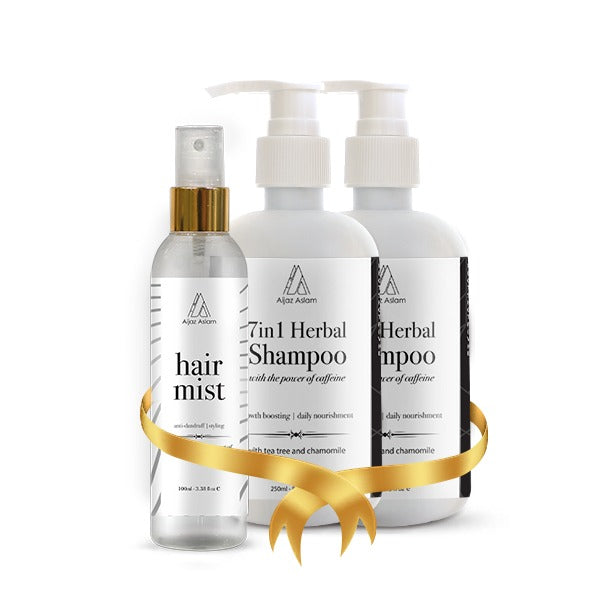 Strong & Shiny Hair Set
Amazing Offer: Buy 2 Shampoo and Hair Mist @ 50% off?
You won't have to worry about the #1 shampoo going out-of-stock. Now flaunt your dandruff-free, strong and shiny full hair every time you use this duo. The hair mist will freshen your hair and add shine while making it strong and healthy.
The Strong & Shiny Hair Set includes:
– 7in1 Herbal Shampoo with the power of Caffeine x 2pcs
– Hair Mist with Organic Argan and Coconut Oil x 1pc